Why should you test products on your own farm? Your farm is unique and you have the equipment capabilities and data to conduct those trials. With little risk, you can have a more robust dataset than many companies.  I'll explain…
It starts with grid soil sampling. Soil sample data is the foundation to understanding and analyzing yield in each part of each field and ultimately, if products or rate changes will provide a return on investment. If there is something wrong with the foundation, additional inputs generally won't show a return.  From there, we gather information such as– variable rate nutrient information, as-applied planting data, chemicals, fungicides, insecticides, weather data, and more.  Because in the real world, there isn't one variable. It's important to know what your measuring stick is, and we're different, because we use actual costs and yield to understand why products perform and where they perform best.
Often times, information provided for new products or management methods are gathered from trials averaged across geographies, which may not fit your location or your farm. Certainly, there is excellent research out there–high quality university research and independent plot research that has good information. But inevitably, products come to market and growers try new technologies, but they don't work or they don't work everywhere.  Why not?
We believe products work in specific places and we want to help growers find those specific places in their field. We hear this from growers all the time, "sure I'll take a gallon of fungicide or insecticide because I want to see it, I want to try it." You want to see the product, apply it and harvest it yourself to see how it does on YOUR field.
Most growers are capable and have technology to test products on their farm, but aren't taking the final step of doing an in-depth of analysis. Premier Crop offers multiple testing methods including a patented scientific approach of randomized, replicated trials executed through a prescription and harvested with your own equipment. The exciting part?  You may have the technology to run these trials on your own fields.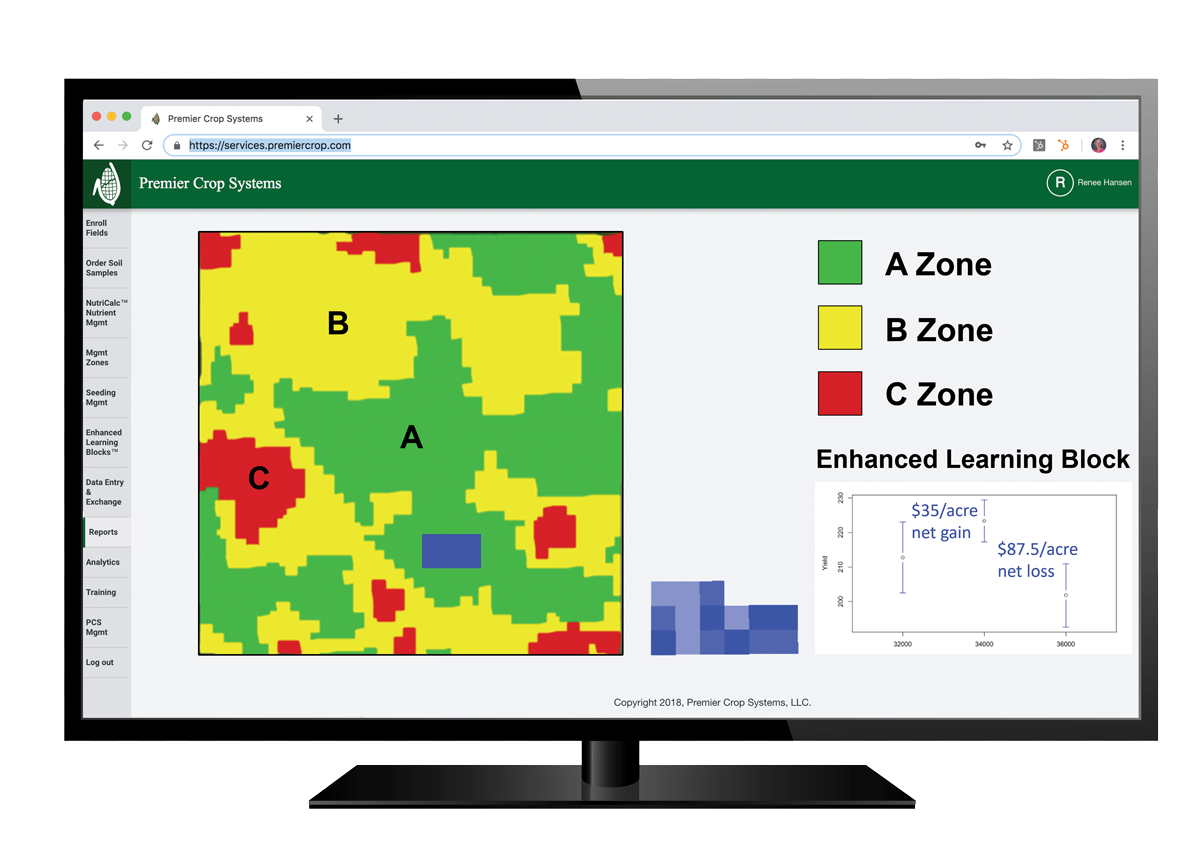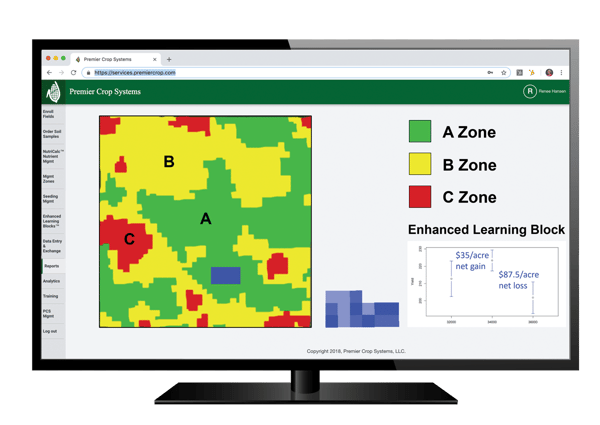 As a grower do you try new products or test new rates?  How do you measure if that product or methodology worked? Visually? With a weigh wagon?  Do you use a yield monitor and software to do a simple analysis?  I'm here to tell you—you can do more with what you already have, and we're excited to work with you!