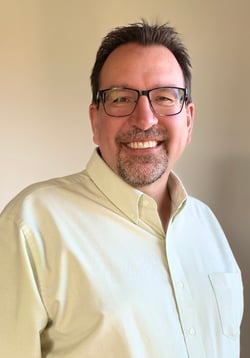 Premier Crop Systems is pleased to announce that the Board of Directors has appointed Darren Fehr as President and Chief Executive Officer and a member of the Board of Directors effective immediately. Fehr previously held the position of Director, Sales & Marketing with Premier Crop Systems and will succeed Dan Frieberg. As Dan transitions toward retirement, he will remain actively engaged in the company as Vice President, Technical Services.
Barry Schaffter, Chairman of the Board of Directors, explained, "The Board of Directors is very pleased with this leadership transition, which continues to build on the strength that Premier Crop has developed in the market."
Premier Crop has been in business since 1999, founded by Frieberg. Frieberg states, "I am thrilled that we will continue to build seamlessly on the momentum we have created. Darren has the leadership that I believe will take this company, our partners and our customers to succeed beyond what they ever thought they could achieve. I will continue to help our customers use their data to make better decisions and look forward to the growth in the future."
Fehr joined Premier Crop in February of 2018 and has successfully led the company in significant growth over the last two years. His passion for mentoring, leading and growing the business will be instrumental in the future of Premier Crop.
"Premier Crop Systems is a company that thrives on seeing our customers exceed their own expectations and I am honored to lead this exceptional team. My strategic goal is to be clearly focused on developing our Elite Advisor Network so that our products and services continue to be in high demand from the professional farmer. Together, we have a tremendous opportunity ahead of us," stated Fehr.